YouTube has been the platform of choice for content creators for some time, founded in 2005 and then bought out by Google in 2006, YouTube quickly became the Worlds leading video streaming platform. It revolutionised media as we know it and opened the doors to independent media in a way never seen before. For the first time, one man and his camera could share his or her content with the World, for Free and even begin getting revenue from the footage.
This media revolution prospered for many years as did independent media, until recently that is. Over the past year, Google has begun shaking out its platform of content which doesn't abide by its pre-determined narrative. Through the use of vague community policies and fake news claims the platform has removed thousands of channels and begun filtering out from search results millions of video's to ensure that they show what they state as 'quality content' first.
What YouTube seems to classify as 'quality content' though appears to be the mainstream media news channels and brainless videos of teenagers playing pranks and applying makeovers.
With this culling of independent media content creators have been exploring alternative platforms to host their content. One which stands out far above them all, primarily because of its censorship-resistant nature is LBRY.
The following video from Michael Hebo – a LBRY Customer and Technical Support advisor – takes a look at why some popular YouTubers have had enough of YouTube:
What is LBRY?
On the surface LBRY is a platform for sharing content in all forms across the internet, content creators can earn revenue using the platforms own native cryptocurrency, LBRY Credits – LBC.
However, what separates LBRY from a traditional content sharing platform is what's going on under the hood. Content is not held in any one specific place, similar to BitTorrent when a content creator shares their media the content remains on their system, the LBRY blockchain makes a reference of the location of this file on the network and when another user watches the content they too hold a copy of the file. This allows all media to become decentralised as a single media clip spreads out across the World over the LBRY network.
All other data is held on the LBRY blockchain which is also fully decentralised using a distributed ledger-based on the Bitcoin blockchain. This ensures there is no single point of failure and upholds the promise of censorship resistance.
Using the power of blockchain and LBRY's unique LBRY:// protocol content creators now have a safe haven to upload content too, share and protect from the ever increasing internet censorship.
Who is using LBRY?
So, who is already using LBRY, after all, if there is no one using the platform who cares if its censorship-resistant and decentralised – well, here are just a few of the content creators who have moved their content over to LBRY.
Veritasium
6.2m YouTube Subscribers
@veritasium
Alex Jones
Banned From Social Media
@AlexJonesChannel
Jordan B Peterson
2.2m YouTube Subscribers
@JordanBPeterson
MinutePhysics
4.7m YouTube Subscribers
@MinutePhysics
David Pakman
700k YouTube Subscribers
@davidpakman
Khan Academy
5m YouTube Subscribers
@KhanAcademy
Timcast
477k YouTube Subscribers
@timcast
Redacted Tonight
206k YouTube Subscribers
@RedactedTonight
The Crowhouse
180k YouTube Subscribers
@thecrowhouse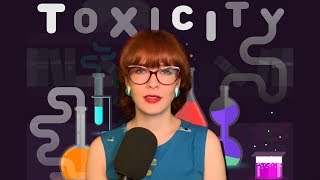 Naomi Brockwell
Rising Star
@NaomiBrockwell
OYE News
Us – Alternative News
@OYENEWS
That's just a small selection of some of the more well-known names who have begun shifting their content over to the platform. To make the migration over to LBRY from YouTube easier you can automatically synchronise your YouTube channel to your LBRY channel. This will move across all existing content on your YouTube channel as well as any new content you upload to YouTube.
To incentivise content crAnother recent addition to the LBRY is Jeff Berwick aka, The Dollar Vigilante. Jeff recently interviewed LBRY's Founder Jeremy Kauffman, where they discuss all things LBRY – You can watch the interview below:eators with the migration LBRY are offering a reward program for doing so:
| CURRENT YOUTUBE SUBSCRIBERS | LBC TOKENS | USD VALUE |
| --- | --- | --- |
| 1,000 | 1,000 LBC | 33.00 USD |
| 10,000 | 5,000 LBC | 165.00 USD |
| 50,000 | 12,500 LBC | 412.50 USD |
| 100,000 | 20,000 LBC | 660.00 USD |
| 500,000 | 40,000 LBC | 1320.00 USD |
| 1,000,000 | 75,000 LBC | 2475.00 USD |
Support Free Speech, Support LBRY
This is far bigger than just a new platform for content creators, this is ultimately about preserving free speech. Censorship is becoming more and more prevalent across all of the internets major platforms, whether it be Youtube, Facebook, Instagram or Google Search. They are all actively creating new algorithms designed to remove content which opposes their political and ideological narratives.
Governments are actively working with these major tech players to ensure content is in line with the state narrative, whether this is information on Worldwide Political issues or Health information. We are at a crucial time in history and our actions will determine which way the future heads for generations to come.
Do we want information to be filtered through the state pleasing Google propaganda machine or do we want all opinions, news reports, health advice and everything in-between to be available to everyone, anytime, without exception?
Get Involved
LBRY is still in its infancy and development is ongoing. What the project needs more than anything is more content creators and more public awareness of the platform.
Currently, you can use the platform using the Desktop App, Mobile App and Web App. It's worth noting that the web app is still in Beta, but is now open to the public.
Community
Whats great about many of the projects within the blockchain space is the community that gets built up around it by volunteers and like minded individuals, LBRY is no exception. The LBRY community is helping to push LBRY into the public eye.
LBRY Social – LBRY Social is a not-for-profit, community building, marketing and growth engine. A social lbry:// ecosystem of LBRYnauts looking to learn, discover and build networks to power lbry:// community blockchain projects of all shapes and sizes. Join the revolution and be a voice for digital content and blockchain freedom around the world.
Read What is LBRY on LBRY Social to get a better insight to what exactly LBRY is and what it hopes to achieve. Projects like LBRY are founded by the community and maintained by the community, so your input is crucial – please get involved and join the revolution.