UPDATE 18/08/2017 – 23:50: Barcelona attack key suspect Moussa Oukabir confirmed dead.
The key suspect in Thursday's Barcelona attack, Moussa Oukabir, has been named as one of five men killed by police in the other attack site, Cambrils.

Police had earlier said they were searching for Oukabir and three other men. Now only one remains unaccounted for. Four suspects have been arrested.[source]
[divider style="solid" top="20″ bottom="20″]
At least 13 people have been killed and at least another 100 have been injured, after a van ploughed through a busy crowd in the Las Ramblas area of Barcelona.
Catalan authorities confirmed that 13 people have been killed and 15 people are seriously injured following the attack in the area popular with tourists.
I was just riding my bike to the right of the Ramblas when a large white van came racing down the promenade plowing into everyone…in shock

— Dubfire (@dubfire) August 17, 2017

A second attack is also being reported in the coastal town of Cambrils, a coastal town around 120km from Barcelona :
The BBC Reports:
At least one person died and 32 were injured – 10 of them seriously – after a van ploughed into crowds in Barcelona's famous Las Ramblas tourist area, police and local officials say.

The vehicle sped along the pedestrianised area, mowing down people and sending others fleeing for cover in shops and cafes.

Witnesses said the van deliberately targeted people before stopping.

Police are treating the incident as a terrorist attack.

Spanish media reports said the driver of the vehicle – a white Fiat that had been rented in the city – fled on foot.

Other unconfirmed reports say the death toll is as high as 13.
Police are looking for the man who rented the Van, Driss Oukabir, in his 20s, was born in Morocco, according to local media.
Police in Barcelona have released a picture Driss Oukabir: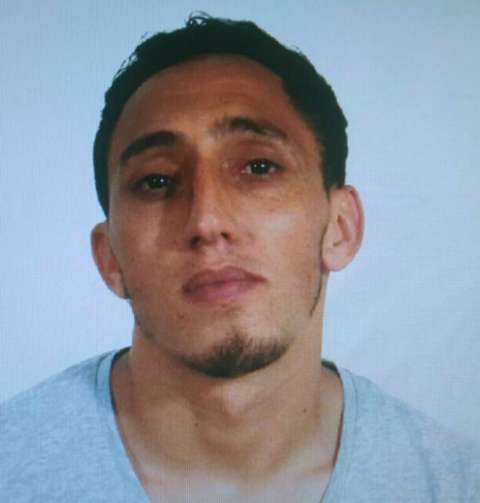 We'll update this page as more details come in.